Urban Assault on Aisle Assortment
The urban core is making a comeback – a phenomenon Alan Ehrenhalt coined as "the great inversion."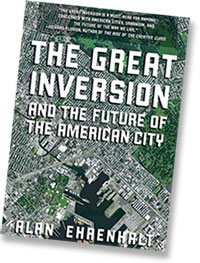 His book, "The Great Inversion and the Future of the American City," is a progress report on the rearrangement of living patterns. According to Ehrenhalt, it's not even necessary to be downtown to realize a sense of the new urbanity. Many suburban shopping areas are now being built that suggest the compact feel of a city center. "Much of suburbia," he argues, "will seek to reinvent itself in a newly urbanized mode."
The rapid growth of supercenters is a thing of the past… Assortment and Space will continue to shrink smaller than ever before as retailer footprints diminish while the urbanization of America unfolds.
Innovation Elusiveness
A recent Nielsen report on consumer packaged goods cited 18 brands that have met their criteria for achieving breakthrough innovation in the industry. Against fantastic odds of failure (only 15% of newly introduced consumer packaged goods have success in the market), these 18 brands' products have captured consumer acceptance and achieved successful sales. Co-author of the Nielsen report Rob Wengel explained in Forbes that "although many CPG products have successful launches, many also have difficulty maintaining sales after the first year."
While Innovation is a major growth driver today across all manufacturers, the question for today's reduced Assortment and Space retail world is: How do I provide the Innovation shoppers want without eliminating the base products they still buy?
Eliminating SKUs – and Increasing Sales
Decision Insight tests alternative assortment strategies and ranks their effectiveness at retail so manufacturers can make shopper-centric, forward-looking decisions within a rapidly changing retail world. DI's ShopperIQ®-Assortment research allows manufacturers to incorporate virtual shopping to determine the economic impact of SKU rationalization, Innovation, and optimization of product assortment scenarios. The result: Manufacturers are able to determine the best assortment combination to maximize sales and increase overall product visibility.
According to one recent DI client, a Consumer and Customer Insights Manager, "We have so many package sizes and types. We had to make the options simpler. The benefits pushed us over the edge to look for effective solutions."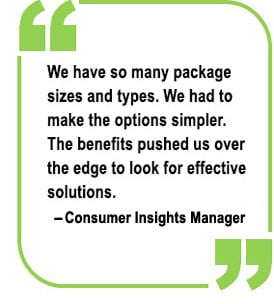 The client had been offering three kinds of packaging types in multiple sizes that often confused the consumer and resulted in increased production costs. Not to mention the push from retailers to reduce shelf space. The challenge for the client was to rationalize the various package types and sizes and produce an optimal assortment that would be a win for shoppers and retailers alike.
Decision Insight's ShopperIQ virtual shopping platform enables product manufacturers to test assortment options on the shelf and measure actual shopper behavior by testing tactical approaches in the context of a virtual shopping experience.
Testing multiple assortment scenarios resulted in two particularly significant conclusions against the three package designs:
First, when a particularly innovative package type was removed, there was a loss in buyers, volume and overall sales.
Second, removing the smallest size posed a risk, as a few shoppers switched to a national competitor rather than purchasing a larger size.
Ultimately, it was determined that the manufacturer could reduce packaging types from three to two, reduce SKUs by 25%, and introduce a smaller-sized version of the innovative package design to satisfy even more shoppers. The optimized line-up maintained brand buyers and maximized revenue and profitability.
According to the client's Market Research Manager, virtual assortment was very powerful: "You are observing real shopper behavior rather than asking what they would do. Asking questions is not enough. What people say is not what they do. And this methodology is more reliable, faster and much more economical than in-market testing."
ShopperIQ-Assortment
Whether rationalizing SKUs, testing Innovation, or facing urban retail footprint shrinkage as a result of "the great inversion," optimizing product selection, sizing and related pricing is on the near-term horizon for manufacturers and retailers alike. Decision Insight's ShopperIQ-Assortment solution is an effective tool to:
Test alternative assortment strategies prior to implementation
Validate innovation projections
Convince retailers not to de-list a brand
Verify market structure/consumer decision tree work
Having the right product assortment on the shelf makes it easier for shoppers to find the items they want, enhances loyalty to the retailer, and ultimately, improves profitability. If you need to develop effective assortment solutions, or need help creating alternative assortments to test, DI's shopper experts can help.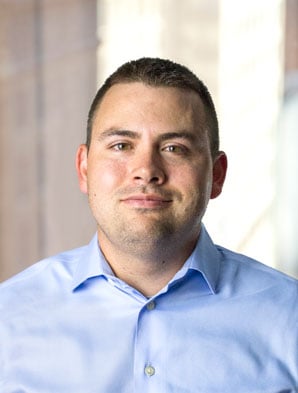 Jordan Henderson is Director, Client Relations at Decision Insight.
He can be reached at jordanh@decisioninsight.com or (816) 437-9850.



Contact Leslie Downie at (816) 437-9852 to learn more about ShopperIQ-Assortment.