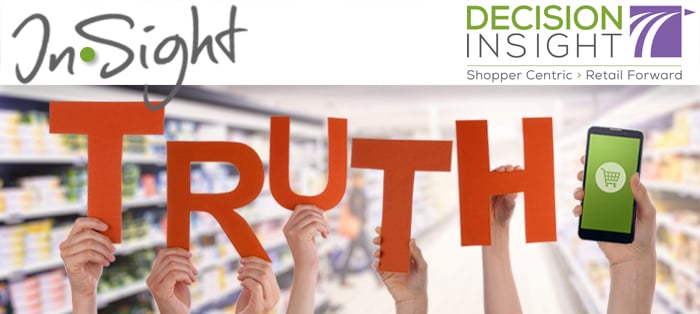 Retail Showdown: Brick & Mortar vs. eCommerce
Apocalypse or Opportunity? Debunking Myths and Finding Answers in Universal Truths
News headlines with variations of "Retail Apocalypse" are de rigueur of late, along with images of struggling chain stores and dilapidated shopping malls. Often accompanying these stories are shocking growth statistics for online sales and the basic narrative: eCommerce is an apocalyptic killer, and no retailer is safe.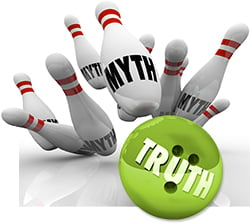 Many retail stores are indeed closing, but are we witnessing a true "Retail Apocalypse" — the demise of brick and mortar? Or is this simply a changing-of-the-retail-guard that might be more accurately defined as retail Evolution? Apocalypse or Evolution, both result in change.
With change comes a new order — and uncertainty about what strategies will work and what strategies won't in that new order. Decision Insight is at the forefront of testing innovative eCommerce solutions for clients, helping them discover strategies to better compete – and win – in the online marketplace that we see as full of opportunity.
We've also discovered universal truths that have debunked eCommerce myths along the way, a few are highlighted below.
Myth: Impulse buying is dead online.
Truth: Impulse buying is alive and well online.
It's true that online shopping trips, especially for grocery, are generally highly planned. However, there are several key touchpoints where the shopper may be influenced beyond his or her shopping list. One of these touchpoints is at checkout.
In a recent DI study (inspired by the checkout lane in grocery stores), consumers shopped a simulated eComm grocery environment and were presented with several impulse items during the checkout process, much as they would in a brick & mortar store. Because eComm is not restricted by the physical limitations of an in-store checkout lane, we were also able to test unconventional items not typically offered in brick & mortar to build the basket and grow sales.
The response was impressive: The checkout interruption technique tested more than doubled the percentage of shoppers buying the checkout items and dollars spent on those items increased substantially. As an added bonus, post-test interviews revealed that shoppers weren't annoyed by the interruption and positive shopper perceptions of the retailer were maintained.
We've seen similar success increasing conversion during the online shopping trip by offering bundling, cross-category suggestions, and special occasion promotions.

Myth: The online path to purchase is too fragmented for shopper targeting.
Truth: Understanding decision context permits better shopper targeting.
It's true that the online path to purchase is dynamic by shopper, by category, and by retailer. Along the shopping journey, consumers may be influenced by many touchpoints that can include online and offline offers, input from family members or friends, social media, coupons, reviews and more. The key to effective shopper targeting is to understand the context in which consumers make choices along the entire path to purchase.
Connecting who the shoppers are, what they buy, and where the shoppers are in relation to various touchpoints along the path to purchase brings the journey more clearly into focus. Decision Insight's proprietary Path to Purchase approach combines these elements to make a manageable feat of targeting shoppers for different need states or occasions — and prioritizing by value.

Myth: Brick & Mortar decision trees apply to online categories.
Truth: Shoppers make buying decisions much differently online.
Many manufacturers rely on Consumer Decision Trees (CDTs) based on offline sales data to inform eCommerce decision making. A few years ago, we hypothesized that eCommerce follows a much different decision path than brick & mortar.
Digital Decision Trees developed by Decision Insight have identified attributes specific to eCommerce — such as shipping cost, delivery speed, online ratings and reviews, and various search filters that can limit or expand the online "aisle" — that absolutely affect purchase behavior. In addition, without physical aisles, shoppers often use broader criteria, such as occasion and need state.
Our Digital CDT provides a hierarchical framework for how shoppers evaluate offerings in a category, and how they navigate the relevant selection to reach an online purchase decision. This framework informs taxonomy and assortment, as well as innovation and marketing opportunities. A recent DI research study in Baby Care recommended an online taxonomy solution that reduced the number of clicks-to-purchase by over 50%, providing wins not only for our client and their retail partner — but also improved the user experience for shoppers.
In eCommerce, Change = Opportunity
Semantics aside, one thing is true of both apocalypses and evolutions: They bring change — and change leads to opportunity. As online shopping grows, manufacturers and retailers are increasingly embracing the change by developing and testing ways to optimize the eCommerce shopping experience. Consumers will continue to consume, and those who make the most of this opportunity will thrive.
To learn more about Decision Insight's proprietary Digital.IQ™ Test and Learn platform, contact Leslie Downie.