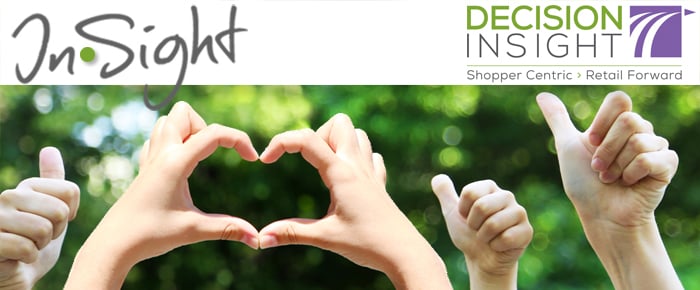 Ready For a Line Extension or Flavor Refresh? Focus on the Passion

---
Girl Scout Cookie season is open! It can bring an emotional arc for fans…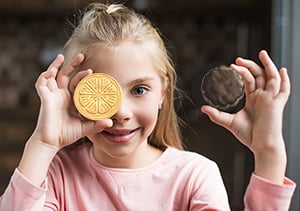 YAY, Thin Mints are back! ...OH DEAR, what if they changed the peanut butter ones again? ...WAIT, there's a NEW ONE to try?
Every year they freshen the century-old cookie line with new offerings to increase frequency of purchase with current buyers. LEMONADE?!! New flavors also attract new consumers interested in variety or looking for a new niche experience. A flavor may have limited appeal across the main audience, but it could generate enough passion to boost sales overall!
Introducing New and Exciting Products is Key to Increasing Sales
Innovation pipelines should include flavor analysis research to understand which assortment of flavors in a product line will perform the best. Success is measured in understanding overall appeal of flavors as well as identifying opportunities for incremental sales for the product line.
To determine an optimal flavor set, TURF analysis is the go-to research methodology. TURF (Total Unduplicated Reach & Frequency) essentially looks for combinations that maximize the number of people who would be "reached" by at least one of the available flavors. So, for example, if you have a Garlic flavor and a Ranch flavor, adding Garlic Ranch probably does not "reach" people who are not already reached by one of those flavors. But, adding Cheddar or Jalapeno as new alternatives may effectively reach people who aren't fans of Garlic or Ranch.
Expand Your TURF to Expand Your Consumer Base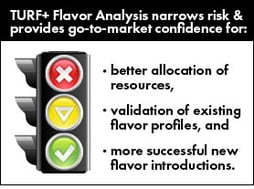 There are limiting flaws with TURF. One is that "reach" is often maximized with only a handful of the top selling varieties – thus, improving reach can often be an unrealistic goal. Reach, by itself, is not a particularly useful product development metric. We also need to know: How will each variety impact the total volume of units shoppers purchase? And, how will the addition (or removal) of a certain flavor impact consumer passion or loyalty?
Decision Insight's process can efficiently evaluate hundreds of existing and proposed flavors for a variety of circumstances. The process provides a clear framework for our clients to give each option a "green light," "yellow light," or "red light," but does so in the broader context of the product's portfolio without tunneling on the strength of individual flavors.
Operational factors can be combined with the consumer insights to begin to narrow down the set – and provide the intelligence needed to make informed go-forward flavor decisions. Ultimately, Decision Insight's Flavor Analysis narrows risk and provides go-to-market confidence, leading to better allocation of resources, validation of existing flavor profiles and more successful new flavor introductions.

#1 Case Use: Optimizing space for an established product
Recent flavor analysis helped a client fight for shelf space in a category with a rapidly shifting assortment of specialty and premium products. To best utilize shelf space, they needed to know:
What current flavors must remain in the line and which could be discontinued?
What new flavors should be added to the line?
However, there was an additional problem: one of their most enticing flavors wasn't delivering on its promise, and needed to be replaced with a better-tasting alternative. Through redundancy analysis, we were able to identify several flavors that consumers viewed as similar. This way the client could either reformulate the under-performing flavor or replace it with a similar item.
#2 Case Use: Choosing flavors for the launch of a new product
Our client planned to introduce a new brand in a large, highly competitive category. With an entirely new product, we didn't just need to identify flavors with wide reach – we had to build a portfolio of flavors which could draw attention and get in the door with consumers. After grouping the flavors into three groups, we established that reach would be optimized with just a handful of flavors. To create that flavor set, we focused on passion. The "best" flavors were those that would get shoppers excited, even if they had narrower appeal overall.
#3 Case Use: Expanding volume for a dominant product
The opposite challenge presented itself in another recent study. With a strong existing brand and few competitors in their category, there was little opportunity to attract new buyers and increase share. Instead, the client needed to optimize their flavor portfolio to increase volume of sales among a relatively static customer base. While the existing flavors were savory, we identified an opportunity to increase volume by introducing sweet flavors which had a different occasion for use and could be purchased in addition to the current offerings.
With Passion and Volume being the two most important ingredients, Decision Insight's unique TURF+ Analysis identifies both the most popular new flavors as well as what will be incremental to the portfolio. To learn more, contact Leslie Downie.