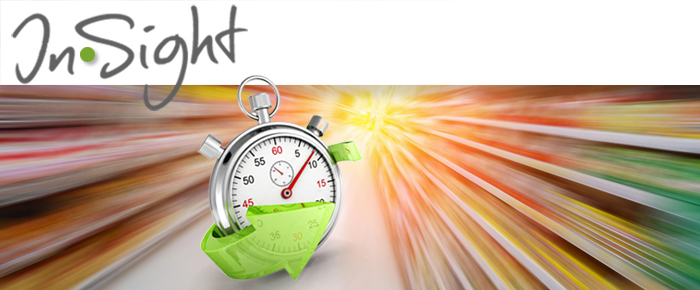 Rapid POP Testing – Results at the Speed of Business
Point of Purchase materials often play a linchpin role in the success or failure of many shopper marketing programs. The millions spent on product development, product testing, packaging, slogans, and advertising all lead up to an essential moment of truth: The moment when the shopper does – or does not – pause to notice your product. Point of Purchase materials are often the merchandising tool most relied upon to provide the stopping power necessary to engage shoppers with your product.
What Works Best in POP?
Should it educate, support advertising, promote value, or highlight benefits? Is there an optimal combination of design, messaging, and in-aisle placement that will work best? And what type of physical POP is most effective (e.g., shelf talkers, overhead signage, floor decals)?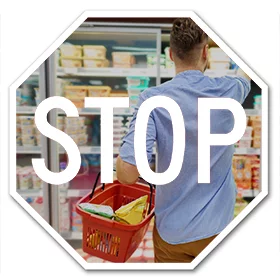 A Must-Have: Stopping Power
Decision Insight's time-tested experience in POP testing has led to several "best practice" observations:
POP messaging is less about educating and more about reminding shoppers what they already know of the brand (from previous marketing communications).
Shoppers respond better to an emotional appeal than POP focused on reason and logic.
Eye level POP performs better than other POP materials – as it identifies and helps locate the product's shelf presence.
Above all else, POP must have stopping power. If your product is not seen, its message will not be heard.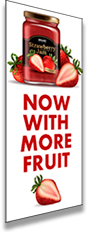 Case Study: POP Testing in Spreads, Jams, and Jellies
A leading advertising agency needed to test and optimize merchandising for their client, one of the world's premier brands in Spreads, Jams, and Jellies. Using Decision Insight's ShopperIQ® an efficient system was developed to quickly test POP performance and provide feedback for improving POP materials. Research was conducted with DI to measure Sales Lift, Shelf Presence, and Brand Perceptions.
Respondents were assigned to shop a virtual Spreads, Jams, and Jellies aisle. After indicating brand recall, the respondents provided shelf sign recall, what caught their attention on the aisle, and answered a series of diagnostic questions about the brand as well as the POP materials.
Case Study Results
As a result of the virtual shopper POP testing, it was determined that the signage materials:
Boosted awareness of the brand
Provided a significant increase in sales for the brand
Perceptions of the brand went up among consumers recalling the ad
Overwhelmingly, consumers found the signage appealing, liked the imagery, and thought the product would be "fun for kids"
POP Alternatives Tested at the Speed of Business
In retail today, waiting 90 days for research results is a lifetime. That's why DI has developed an expedited POP testing program that provides results in as little as two weeks – at a price point that is affordable to agencies and CPGs seeking to narrow options or demonstrate the effectiveness of new POP creative concepts. DI's expedited POP studies confidently deliver recommendations based on three critical measures Sales Lift, Shelf Presence, and Brand Perceptions/Equity.
Online & Retail – More Intertwined than Ever
Profound changes in eCommerce over the last few years have influenced the way shoppers buy products not only online but also in the store. Today's consumer deftly switches between online and physical shopping. Decision Insight is a leader in this combined path to purchase research, identifying shoppers' decision processes and providing insights based on shopper behavior. The outcome is the ability to influence purchase behavior through optimized point of purchase messaging across all communication channels.
Spend Better + Increase Product Sales
Whether developing POP programs for new a product introduction or using a POP display to increase everyday sales, Decision Insight can help to optimize your POP spending – and ultimately, increase sales. DI regularly helps clients optimize a wide variety of POP strategies including shelf signage (location and messaging), store navigation, secondary locations (including endcaps and special displays), and seasonal promotions.
For more information about ShopperIQ® – Decision Insight's proprietary virtual shopper testing methodologies – and how to make the most of your Point of Purchase materials, or Digital.IQ™ – Decision Insight's eCommerce testing platform – contact Leslie Downie.

---

Alex Sodek is Chief Research Officer at Decision Insight.
He can be reached at alexs@decisioninsight.com or (816) 221-0445.