Product, the Reason for the Other Ps to Be!
---
Product, you were the star of the show. Each day you brought your A-game under the bright, fluorescent retail lights. From shelf to shopping cart, nobody did it better. But, the world is changing, it's all about the digital channel now. And online, you're just another face on the grid, watching as the crowd scrolls on by.
Optimizing Online Product Presentation
In online shopping, a product has only a moment, just a few seconds really, to be noticed. Online, the retail advantages of product placement, multiple shelf facings and endcap displays are gone — as are adjacent products that give context to size differences. Online it's the product image that must immediately catch the shopper's attention — and clearly communicate the product's most attractive attributes (from features and benefits to sizes and efficacy).
With legions of consumers deciding what they're going to purchase based on a single product image presented in a crowded online "Category" page, choosing exactly the right product image for display is crucial. This hardworking image must almost instantly convince shoppers that your product alone will best fit their needs. The reality: This online image is more than important, it's a requirement for survival.
Product Testing Example: Snack Bars
As an example, take Snack Bars. In online search results, products are presented in various different sizes and packages, often resulting in shopper confusion. An image of a single snack bar may actually represent a 6-pack or a 12-pack — the visual is not a true representation of the product offered for purchase. Similarly, on the Product page, it's important that primary product images, alternative imagery and product descriptions quickly convey the true size and form of the product. If not, the result may be loss of sales and shopper dissatisfaction.
As an example, consider the Snack Bar category below. Can you tell which product is a 12-count box?

Decision Insight's Digital.IQ™ tests digital shopping presentation strategies (like the above) quickly, efficiently, and effectively — producing reliable, projectable sales results and shopper metrics without the inventory, costs and competitive risks associated with A/B testing. Participants enter a simulated website where they shop as they would in real life, interacting with digital store pages and available products. The virtual shopping experience measures what shoppers buy, so you can reliably project and understand the impact of various online strategies on sales. Then we follow up with rich diagnostics to provide an understanding of specific elements that drive success and those that may be improved.
Be Certain Your Product Makes the Cut
At Decision Insight we've been testing and optimizing the Four Ps for over 30 years — keeping up with the pace of retail and the changing shopper. Our virtual research solutions deliver confidence in product development, packaging, POS and merchandising, while determining how products should be priced within context to SKUs, package size, bundles, and adjacencies — for brick & mortar and online channels.
DI Virtual Shopping studies are mobile-compatible, enabling us to reach your shoppers wherever they are — on PC, smartphone, or tablet. Whether developing brick & mortar or digital strategies, the Shopper experts at DI have you covered.
Contact Leslie Downie at Decision Insight to discuss the impact of eCommerce and how we can help develop and test marketing strategies to optimize your PRODUCT at retail.
---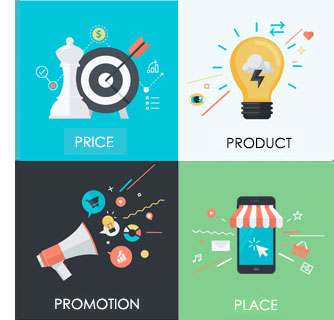 Product — Fourth in a Four-Part Series
In this series of articles, we examine the "Four Ps" Price, Product, Place and last month's topic, Promotion, and their relevancy in today's Digital world. As researchers and strategic advisors to a variety of brands and businesses, Decision Insight is highly vested in understanding the changing shopper, the impact on retail — and providing guidance to optimize for future opportunities, especially in relation to eCommerce, mobile and technology.