Online Promotion and the New Product Launch New Marketing Makeover Part 3
Promotion, you were the P the other three wanted to be. Your billboard spectaculars! Your full-page magazine spreads! And on TV — you were Prime Time! Then the Internet stage was even bigger, but somehow you were smaller. Promo — how did you not see this coming?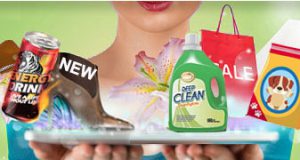 As the Internet age evolved, traditional advertising — the tall pole that traditionally supported the weight of the big top tent that was Promotion — weakened mightily. Newspapers, magazines, radio, and broadcast television have struggled to maintain core audiences, and new audience growth has been anemic, especially among millennials. Product "Attention" — the mouth of the funnel in the AIDA Hierarchy Model (Attention, Interest, Desire, Action) — was once the strength of Promotion. But those days of domination are fading.
Promoting a New Product Online
Today most product categories are heavily affected by some form of online engagement. Shoppers compare brands, features, pricing and value online. For a new product to be successful on the eCommerce path-to-purchase, understanding and optimizing online sales promotion is a must. That promotion needs to be razor sharp!
Some online promotion opportunities that may spark product trial:
Cross-Promotion: Cross-selling, influencing purchase of a product that's related to what's already being purchased, can influence first time trial for new products. One example is the use of online recipes. A cross-promotion may include a new sister-brand salsa "popping up" online as a suggested item when the shopper selects the manufacturer's tortilla chips. Or newly introduced croutons popping up when a shopper selects a salad dressing.
Occasion Bundles: Cross-category occasion bundle-promotions, from meal solutions (Breakfast, Dinner), to Holiday parties (Thanksgiving, Christmas), to sports gatherings (Super Bowl) can effectively build the basket and encourage new product trial by offering products from around the store in one online area — without the physical limitations of bricks and mortar.
Checkout: Like traditional retail, impulse purchases often occur online. Consider items in a retail checkout lane and the physical interruption of the checkout pause that enables the impulse purchase. Since online the physical checkout interruption doesn't exist, can a new impulse product still make it to the online basket? Checkout offers suggesting related items other shoppers have purchased may activate impulse product trial.
Testing a New Product Launch and Online Promotion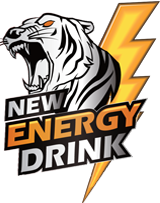 Consider a beverage manufacturer developing a new energy drink, one fortified with vitamins, low on sugar, and with a marvelous taste. The question: Which online promotion strategy would pay the greatest dividends — new product trial — at the least cost? And would one online promotional strategy work better for one shopper segment than another?
With Decision Insight's Digital.IQ research platform developed for the eCommerce channel, manufacturers can test their ideas to understand which maximizes trial before going to market. In the study, online shoppers shop a virtual eCommerce site where they are exposed to alternative promotional strategies such as the order products are shown and variations in featured items. Some could receive a checkout offer on their virtual online shopping trip.
The results for new product launches in similar online promotional tests? Checkout offers and featured items were extremely effective at building baskets online. And, while more seasoned online shoppers can be less sensitive to the order the products are presented, newer online shoppers tend to be more easily influenced by the order products are shown.
Promotion in Motion
At Decision Insight, we've been testing and optimizing the Four Ps for over 30 years — keeping up with the pace of retail and the changing shopper. Our virtual research solutions let you ask "What If?" and deliver confidence in new product development, packaging, POS and merchandising, while determining how new products should be priced within context to SKUs, package size, bundles, and adjacencies — for brick & mortar and online channels.
DI Virtual Shopping studies are mobile-compatible, enabling us to reach your shoppers wherever they are — on PC, smartphone, or tablet. Whether developing brick & mortar or digital strategies, the Shopper experts at DI have you covered.
Contact Leslie Downie at Decision Insight to discuss the impact of eCommerce and how we can help develop and test marketing strategies to optimize your PROMOTION at retail.
---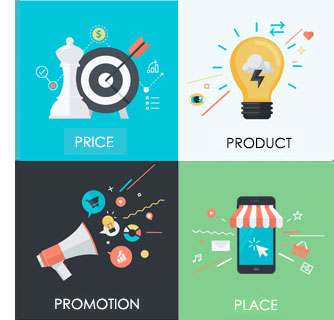 Promotion — Third in a Four-Part Series
In this series of articles, we examine the "Four Ps" (Product, Promotion, Place and last month's topic, Price, the building blocks of marketing) and their relevancy in today's Digital world. As researchers and strategic advisors to a variety of brands and businesses, Decision Insight is highly vested in understanding the changing shopper, the impact on retail — and providing guidance to optimize for future opportunities, especially in relation to eCommerce, mobile and technology.