Will We See You in Nashville?
We're excited to participate in the Category Management Association's annual conference, May 7-9 in Nashville. The line-up looks great, with industry leaders from Meijer, Walgreens, Hershey's, Heineken, Fruit of the Loom, and more!
Please join us for our session with Bel Brands on Tuesday morning at 10:05: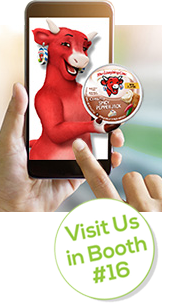 How Bel Brands Reimagined the Snack Occasion for eCommerce
• Darlene Ampe, Director, Category Leadership - Bel Brands USA
• Craig Hodnett, SVP Client Solutions - Decision Insight
Bel Brands embraced the advantages of the digital channel by reframing the Snacking occasion. In the store, snack products are limited to the physical location of their "category," i.e., dairy, center store, frozen, etc. By testing new promotional solutions in a virtual eCommerce environment, Bel was able to develop best practices to grow sales and shopper satisfaction without using the Price lever.
We'd love to see you in Nashville! Click here or call 816-437-9852 to set up a meeting with our team!