Shopper-Driven Aisle Arrangements
Shopper-Driven Aisle Arrangements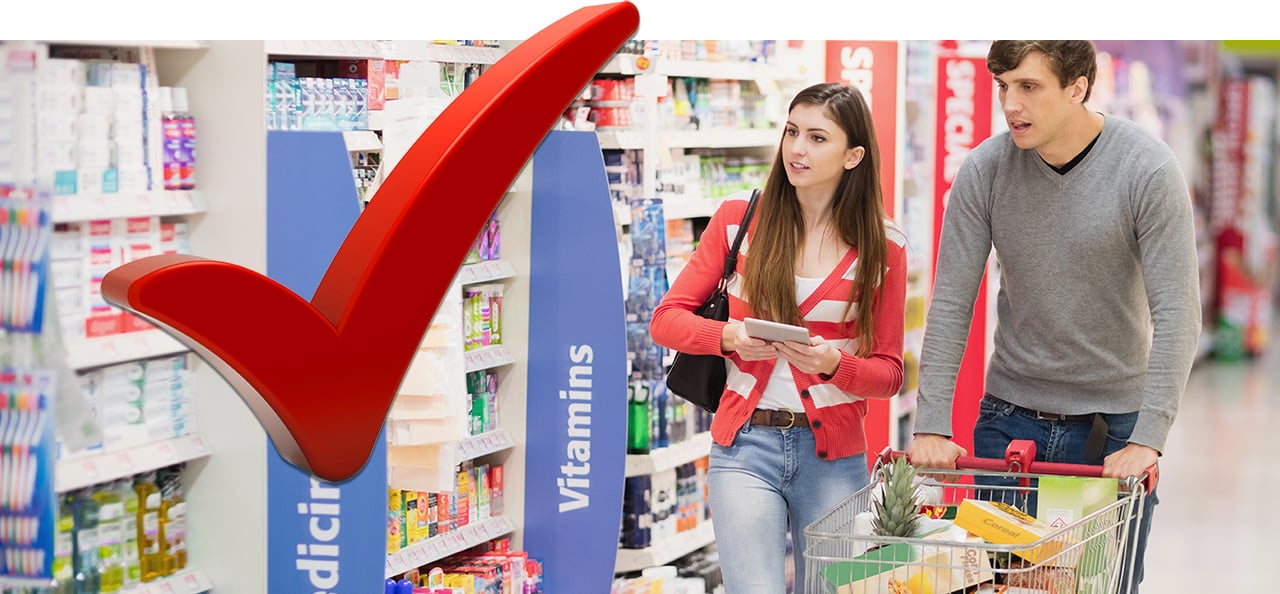 What Matters Most at Retail?
When considering what matters most at retail, CPGs tend to focus heavily on Assortment, but a less popular element of the merchandising mix that may provide handsome dividends for your portfolio (and the overall category), is Aisle Arrangement.
How Shoppers Shop
Decision Insight's 15+ years of shopper research – conducted for dozens of brands and hundreds of products – has revealed two stages of Shopper Navigation in retail:
Orientation: When entering a large category, shoppers first orient themselves with key visual cues. Shoppers use these cues to shop in smaller blocks – generally 4- to 6-foot product areas at a time.
Selection: Once a shopper narrows the aisle to a specific smaller block, they begin their deeper search at eye level. From eye level, the shopper's natural viewing routine is usually a left-to-right reading-style pattern.
Aisle Orientation and Visual Cues
Without visual cues, shelf placement and aisle location are far less impactful. Shoppers are forced to scan more of the aisle to find their consideration set – creating a much more difficult shopping experience which often leads to lower category conversion.
With visual cues, a lead aisle position often maximizes sales. Once oriented, shoppers look for the first product "block" that meets their consideration set. Visual cues are reassuring "maps" that aid aisle navigation. They simplify the shopping experience – and elevate the importance of shelf placement and aisle location. A few types of significant visual cues include Signage, Brand Blocks and Package Type Blocks.
A Visual Cue Case Study: Signage
A recent client study explored a large category (40′) with a high degree of variety seeking and SKU proliferation. A test aisle added signage – merchandising blades – that communicated the product category and separated each product type.
Quantifiable Results
In the test aisle, total category conversion increased 3% with shoppers buying at least one product. And, the sub-category leading the test aisle realized a 5% sales increase.
Learn more about the Signage Visual Cue Study and two others – Brand Blocks and Package Type Blocks – click here to read our newsletter on Best Practices in Aisle Arrangement.
Beyond Brick & Mortar: eCommerce Arrangement
Decision Insight is highly engaged in Digital Shelf Arrangement research. Online, the retail advantages of product placement, multiple shelf facings, product adjacencies and endcaps are gone. Critical levers in Digital Merchandising include optimized category & search layout and engaging product imagery & presentation. DI is at the forefront of eCommerce research, providing clients with actionable shopper insights based on real-time online shopper behavior.
For more information about Shopper IQ® – Decision Insight's suite of proprietary virtual shopper testing methodologies – or Digital.IQ™ – Decision Insight's eCommerce testing platform – contact Leslie Downie.