We're getting charged up to present with Verizon!
We're excited for the P2PX Conference in Minneapolis next week! Will you be there? If so, please join our session with Verizon on Thursday at 10:30am in the AI, VR & Beyond Track.
Virtual Verizon Express: Redefining Agile Research
• Jessica Irwin, Director, PNB & TE/Retail - Consumer & Marketplace Insights, Verizon
• Jordan Henderson, Director, Client Solutions, Decision Insight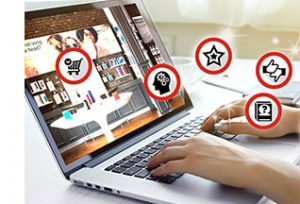 Discover how the Verizon team created a super-fast, ready-to-use virtual research platform, Virtual Verizon Express, to drive packaging and merchandising decisions. Working with Decision Insight, a Virtual Verizon store was built, enabling a fast and efficient solution to test in-store tactics (such as packaging and POS). This unique approach cut the testing time by 80% (days vs. weeks!), allowing Verizon to quickly narrow and refine options, expose red flags earlier in the development cycle, and eliminate in-market surprises.
---

And watch for Cathy Allin, our President & CEO, at the Women of Excellence Awards reception on Wednesday. She's been nominated for the Excellence In Innovation Award.
Let us know if you would like to get together in Minneapolis!