Do You Have a Comprehensive View of Your OmniShopper?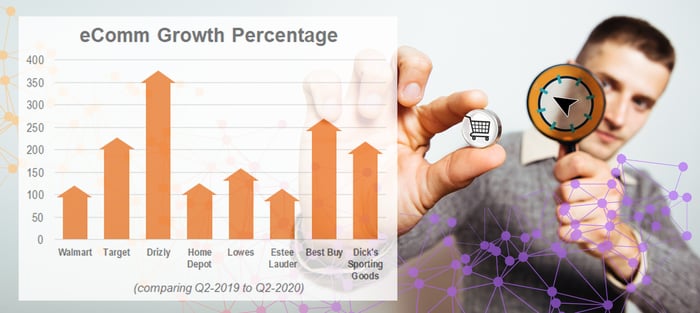 A peek at eComm growth shows OmniShopper shifts
eCommerce sales are up across retail channels. Some of the increases reflect category sales spikes, while some category sales remain somewhat stable with shifting distribution. But most recent order increases are attributed to category growth from new habits and trends– largely impacted by the pandemic.
The shift to online shopping may be here to stay for many shoppers. As they navigate between online and store options, these OmniShoppers have become a segment that needs more attention.
Do you have a clear view into eComm and in-store sales and opportunities for each channel?
Harmonizing in-store and eComm sales data to grow sales across channels
Decision Insight and TABS Analytics have developed an OmniShopper solution for a comprehensive view of your business. In this two step process, we harmonize data from eCommerce and Brick & Mortar sources and then use these insights to develop and test shopper strategies before going to market.
Data Harmonization delivers fast, iterative analysis via a combination of our analytical service platforms and a comprehensive view of your brand and category between in-store and online channels.
Virtual Test & Learn research using online virtual shopping tests eCommerce and in-store strategies with speed prior to in-market rollout.
To learn more, contact Leslie Downie.