J&J eComm CMA Super Session Recap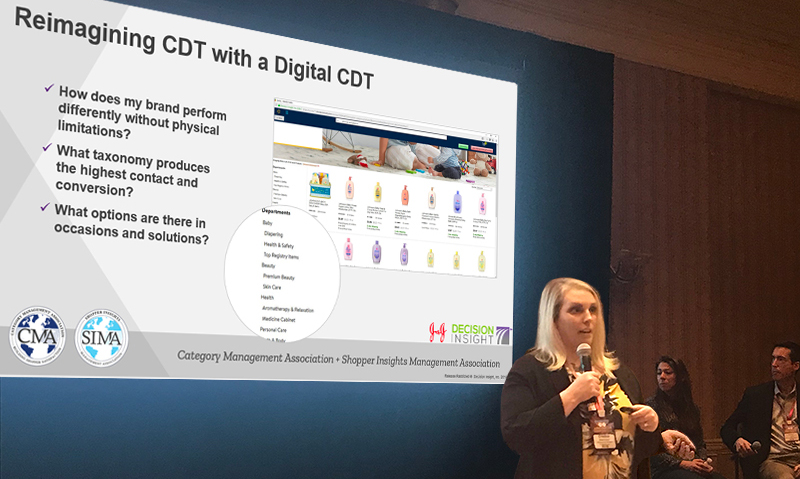 CMA Conference Blog – J&J eComm Super Session Recap
Bringing eCommerce Category Leadership to Life
We had a great time at the CMA/SIMA Annual Conference! We reconnected with retailers and manufacturers and attended many presentations covering topics relevant to eCommerce, category management, and shopper insights.
Johnson & Johnson was featured in a Super Session Panel discussing CMA's new 5-Step eCommerce Category Leadership Process (ECL) developed by the CMA and The Partnering Group, working with leading retailers and manufacturers. The process is structured into 5 steps: Define, Discover, Design, Develop, and Deliver.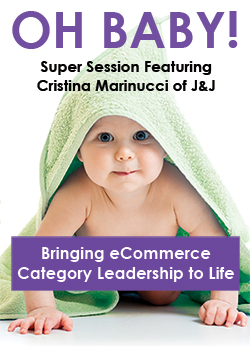 The panel was moderated by Tom McDonald from CMA and featured Cristina Marinucci with J&J, Dana Klion from Jet.com, and Peter Leech from The Partnering Group.
Cristina (J&J) kicked off the session by discussing Johnson & Johnson's experience with the Define phase of the eComm process, sharing the difference between Digital CDTs and Brick & Mortar CDTs and why Digital CDTs are necessary, as the channels clearly work in different ways. She detailed how categories are expanded Online due to no physical limitations as in brick & mortar stores. After vetting 10 suppliers, J&J chose to partner with Decision Insight to develop a unique retailer-specific eCommerce shopper-based taxonomy (click-path) for Baby Care along with tactical initiatives such as product page content, product assortment, and merchandising elements that are making a difference with her retail partners. Based on this success, they are expanding this to other J&J Health & Beauty categories.
Dana (Jet.com) shared one of her experiences with the third Design phase of the process. Marzetti partnered with Jet.com to build out new Demand Generation and Capture strategies. They chose promotion tactics that helped with both types of strategies, such as bundling non-competitive brands. Dana also commented on how, with no physical limitations, the Design phase is a true expansion opportunity. She shared some early results which showed a major lift in metrics.
Peter (TPG) discussed the final phase of the process, Deliver. He stressed the importance of ensuring true activation by providing retailers with strategies supported by metrics and to continue tracking results after execution. He also encouraged manufacturers and retailers to attend one of their training programs focused on helping brands and retailers apply the ECL principles to their own businesses. Key is having a vision for where you want to go in the eComm space along with some preliminary ideas for optimization.
If you would like a copy of CMA's eCommerce Category Leadership paper, click here.
---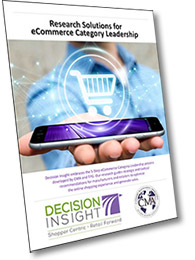 Decision Insight embraces this 5-step process developed by CMA and TPG. Our eCommerce research enables manufacturers and retailers alike to increase sales while optimizing the consumer's online shopping experience.
Click here for a copy of our latest paper, Research Solutions for eCommerce Category Leadership, which outlines strategic and tactical recommendations for winning at eCommerce.