Gaining Shopper Attention in a One-Inch World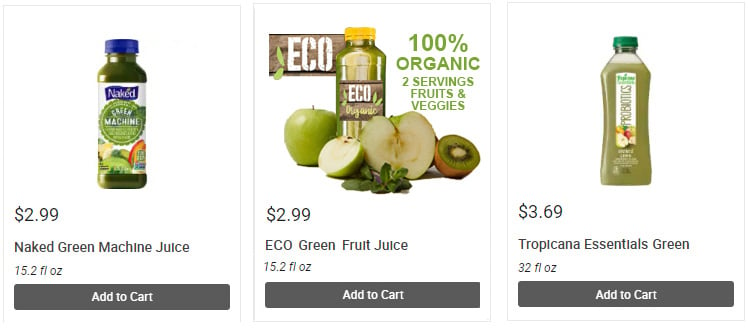 Online, Your Package is an Inch Tall
No question, the eCommerce environment isn't the same as brick and mortar. Yet, in many cases, the same imagery that is used on the physical shelf is used online. For both environments (in-store and online), the front of the package is a critical communications lever and an important billboard for brands – but the challenge of getting noticed is even greater online.
Keep it Simple
A search for "chips" on Walmart.com yields over 1,000 results. With such a crowded online shopping category, it's more important than ever to ensure your product image stands out. A package design optimized for eCommerce should be easier to read as a smaller-scale online-image however the image cannot move so far from what is seen in-store that shoppers are uncertain of what they're purchasing.
Good, Better, Best
In a recent test with a major CPG manufacturer, Decision Insight tested three new packaging designs using our Digital.IQ™ Test and Learn Platform. To optimize the online imagery, the brand focused ONLY on the most important product benefit elements. All three designs were rated by shoppers as easier to read and less cluttered. And one of the designs was easier for shoppers to locate online, attracting more buyers.
Putting Digital.IQ to Work for You
Decision Insight's Digital.IQ™ solution tests eCommpackaging strategies quickly, efficiently, and effectively — producing reliable, projectable sales results without the risks associated with A/B testing. Participants enter a simulated website where they shop as they would in real life, interacting with digital store pages and available products. Ultimately answering:
What Shoppers SEE– Do shoppers notice your products? Does key messaging capture their attention?
What Shoppers THINK– Is the site easy to shop? How satisfied are shoppers with the experience? What specifically do they like/dislike?
What Shoppers DO– Does the enhanced imagery increase conversion? What do they buy?
Read more about Packaging for eCommerce.
Or, Contact Leslie Downie for more information about Digital.IQ research solutions for eCommerce.