eCommerce - Apocalypse or Opportunity

Debunking Myths and Finding Answers in Universal Truths
While we are seeing many retailers closing physical stores, are we witnessing a true Retail Apocalypse — the demise of brick and mortar — as the headlines imply? Or is this simply a changing-of-the-retail-guard that might be more accurately defined as retail Evolution?
Apocalypse or Evolution, both are catalysts for change. And with change comes a new order — and uncertainty about what strategies will work and what strategies won't in that new order. Decision Insight is at the forefront of testing innovative eCommerce solutions for clients, helping them discover strategies to better compete – and win.
We've also discovered universal truths that have debunked eCommerce myths along the way, including the following three myths and their contrary truths: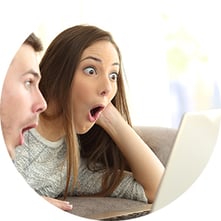 Myth One: Impulse buying is dead online.
Truth: Impulse buying is alive and well online.
Myth Two: The online path to purchase is too fragmented for shopper targeting.
Truth: Understanding decision context permits better shopper targeting.
Myth Three: Brick & Mortar decision trees apply to online categories.
Truth: Shoppers make buying decisions much differently online.
Read a more in-depth analysis of each of the above myths and the research conducted by Decision Insight that debunked them in our full article here.
Semantics aside, one thing is true of both apocalypses and evolutions: They bring change — and change leads to opportunity. As online shopping grows, manufacturers and retailers are increasingly embracing change by developing and testing ways to optimize the eCommerce shopping experience. Consumers will continue to consume, and those who make the most of this opportunity will thrive.
In summary: In the world of eCommerce, Change = Opportunity
To learn more about Decision Insight's proprietary Digital.IQ™ Test and Learn platform, contact Leslie Downie.