September Webinar: Bel Brands & DI
The Category Management Association is hosting the following webinar featuring Darlene Ampe from Bel Brands USA with Craig Hodnett from Decision Insight – we hope you can join!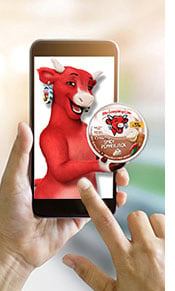 How Bel Brands Reimagined the Snack Occasion for eCommerce
September 21st at 10am Central
- Darlene Ampe, Director, Category Leadership - Bel Brands USA
- Craig Hodnett, SVP Client Solutions - Decision Insight
Bel Brands embraced the advantages of the digital channel by reframing the Snacking occasion. In the store, snack products are limited to the physical location of their "category," i.e., dairy, center store, frozen, etc. By testing new promotional solutions in a virtual eCommerce environment, Bel was able to develop best practices to grow sales and shopper satisfaction without using the Price lever.
Click here to register. If you have questions or would like to learn more, please email Leslie Downie.